Santa Barbara by Train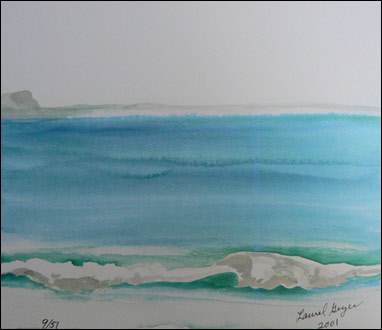 APRIL 11, 2019: I am back from our beautiful train trip to Santa Barbara where we spent a lot of time laughing. My beautiful daughter Jessica bought us tickets with a sleeping car and our meals in the dining car! We only got as far as Portland before our laughing attacks began. We stayed at an Air B&B that was a 25 minute walk to the beach, through a college campus. Every day at the beach with our feet in the sand and waves was amazing! We walked to the Santa Barbara Mission one day. We had no food or water with us, but were sustained by oranges and nasturtiums that we picked on the way. My Mom's name was Barbara so we thought about her a lot there. We also found a place with super affordable massages. I would do that trip again for sure. I highly recommend a trip with a daughter.
I returned home to gardens full of blooming flowers and some much needed rain showers. There are red tulips, peach and yellow tulips, cherry and peach blossoms, daffodils, hellebore, violets, primroses and wallflowers in a variety of colors, pink heather, and pink flowering currants. I'm harvesting broccoli and kale, parsley and asparagus. I am so grateful to live here in the lovely seaport town of Port Townsend!