Crescent Lake Anniversary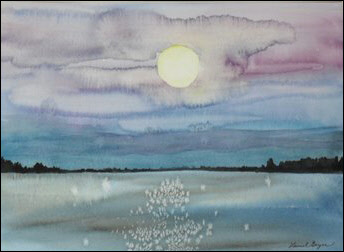 JUNE 18 2019: Today is my niece Cindy's 41st Birthday. I am also her Godmother and I was with her last year on this date when she turned 40. We ended up at Lake Geneva in WI with the girls Evie and Harper, and had a good day. Her husband Steve died when he was 39, a couple of years ago, so it made for a very emotional birthday for her last year, since he never turned 40. Kevin and I sang Happy Birthday over the phone for her today. I love her very much!
On Saturday, the 15th of June, Kevin and I went to Crescent Lake and had a wonderful time there! (We married 22 years ago.) We hiked to a waterfall, took a boat tour, and stayed in a room overlooking the lake, with the window open to hear the waves all night. The restaurant was fun too. Living the good life!